The future is bright; the future is clean
Environment Programme / Partner story
Photo: © Oak Foundation
Imagine a city with serene gardens and blue sky – a city where you can stop and smell the peonies; a city where the vibe is all about sunshine and butterflies. Nature blossoms because of the city's commitment to cleaner, healthier communities and the drive to become a global icon for sustainable urban living.
This vision is in fact a reality. This city is called Shenzhen, a coastal city in the south of China – a short train ride away from Hong Kong and the first city across the bridge on the mainland. Under the guise of the project known as 'Shenzhen Speed', the city has embraced an ambition to be a clean technology hub. From the factory floor to the corporate board rooms – there is a desire to accelerate climate-friendly innovation.
This metropolis has grown exponentially in less than four decades. In 1980 it was no more than a small fishing village of 30,000 people. Today, this once little-known village is a global leader in clean transport solutions.
Since the summer of 2018, the city's 16,000 buses have been entirely electrified [1] – a fleet that is larger than those operating in London, Los Angeles, Toronto, New Jersey and Chicago combined.[2] The city saves on fuel bills, and by 2020 its entire taxi fleet will also be powered by electricity. The increase in electric vehicles has also seen a 30 per cent reduction in pollution, making cleaner air a reality for local communities.[3] Thanks to the fiercely efficient Shenzhen Metro, the electric buses and taxis, and the ubiquitous hordes of smart bicycles available for ride-sharing, Shenzhen is now quieter and cleaner than any 12 million population urban centre in China, and probably the world.
"So before, people were worried," says Yunshi Wang, director of the China Center for Energy and Transportation of the UC Davis Institute of Transportation Studies, California. "They were asking, 'can you do that? Can you really have 100 per cent electric buses or taxis?'. So, guess what? It's doable. And I think it sets a good example for mega cities to follow."
And follow they will.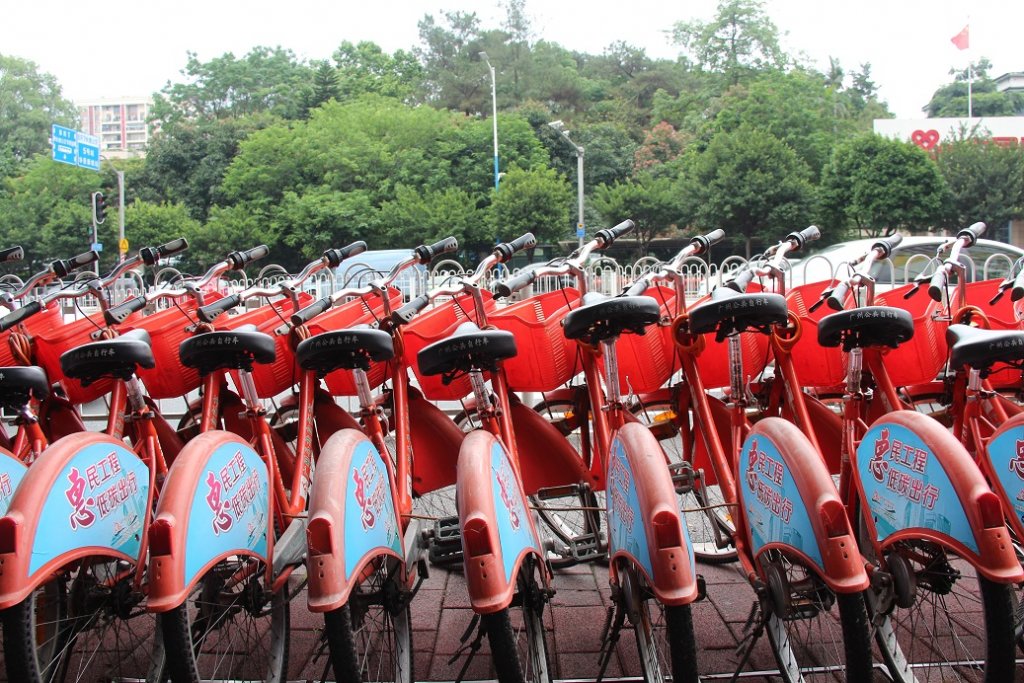 Photo: © Oak Foundation
This is just the crest of a huge wave of clean transport initiatives that will see 19 of China's 23 provinces and two mega cities – Beijing and Shanghai – meet commitments for the deployment of electric vehicles in the next two years. These game-changing developments signal a tipping point for global electric vehicles. Indeed, in 2018, sales of new energy vehicles in China surged 61 per cent.[4]
"Cleaning up the transport sector is not only an integral part of the climate solutions toolbox, but it has huge health and economic benefits too. And what happens in China will change things globally."
– Nathan Argent, programme officer for the Environment Programme
So, what are the blocks to accelerating greater electric vehicle use in every city across the world?
In the last couple of years, projections for electric vehicle uptake have been revised upwards – everyone from the oil companies to the manufacturers see the future of transport as being clean. This is enormously encouraging.
But there are still obstacles to be overcome. Improving urban mobility has been a perennial task and for many communities around the world, access to affordable, safe and reliable public transport does not exist. As Austin Brown from UC Davis says: "In many cities, if you want to get to work, you may have to take not just one bus but two or three. Buses might come every half hour or every hour, or maybe not at the time of day that you need them."
If you look at the roadmap for achieving clean transportation, it's not just equity that needs to be addressed but also access to infrastructure. Investment in electric vehicle charging points across our towns, cities and roads needs to be drastically scaled up so that drivers can have confidence in being able to charge their cars while grabbing a coffee.
"We are on the cusp of a clean car revolution," says Nathan. "Car makers are competing to meet the growing demand for cleaner and healthier streets. As battery technology becomes cheaper, and power companies and transport service providers build out the necessary charging stations, our focus at Oak is to ensure that these transport solutions benefit everyone."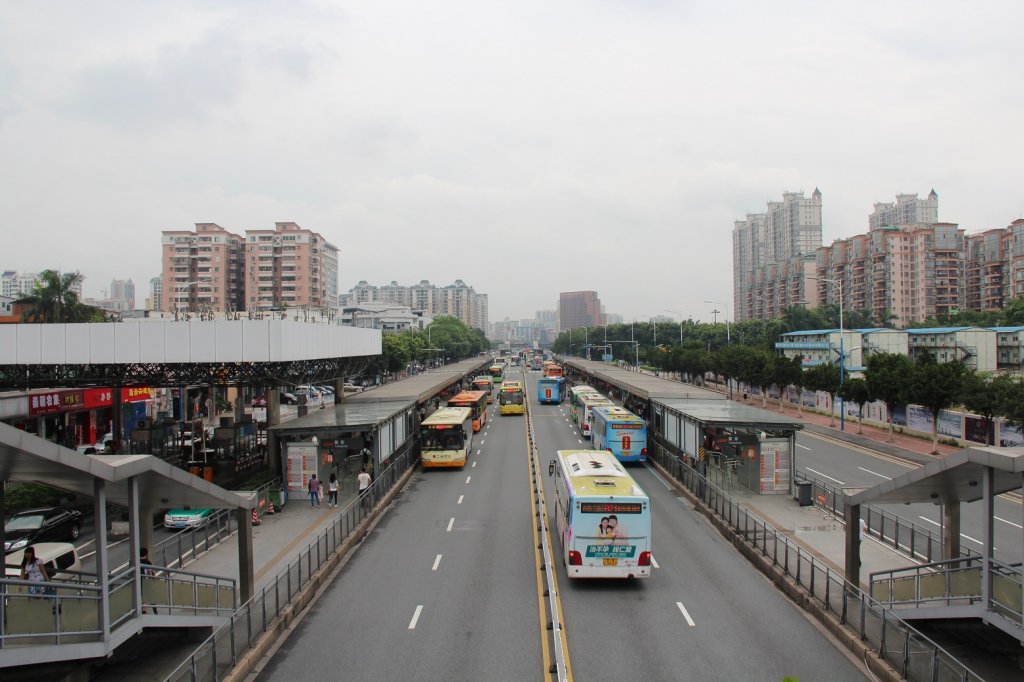 Photo: © Oak Foundation
In China, the combination of its drive to become a global leader in manufacturing clean cars and its quest to clean up the air is resulting in the design of progressive policies to realise this ambition. China is creating a vibrant, job-rich industry, while reducing dependency on imported oil and making communities healthier.
China is set to unleash a seismic shake-up of the automotive industry when it introduces stringent rules to promote new-energy vehicles. From 2019, major manufacturers are being penalised, unless they meet quotas for zero- and low-emission cars or they buy credits from other companies that exceed the quotas. The so-called cap-and-trade system is designed to spur the market for electric cars.
Under our Environment Programme, Oak supports clean transport solutions such as electric, shared and automated mobility options, all of which reduce pollution, maintenance and fuel costs and emit zero greenhouse gases. We also support research efforts to: find out what policies will strengthen clean technology solutions; come up with ways to make electric transport an option for people on lower incomes; identify how partners can support state and local governments to lead on this issue; and explore how new technology can be beneficial for everyone, not just the few.
To read more about the work done in Oak's Environment Programme, read pages 18-23 of our 2018 Annual Report.
Source: Oak Foundation Annual Report 2018
---
References:
[1] Matthew Keegan, Shenzhen's silent revolution: world's first fully electric bus fleet quietens Chinese megacity, December 2018, https://www. theguardian.com/cities/2018/dec/12/silence- shenzhen-world-first-electric-bus-fleet, (accessed 15 February 2019)
[2] Lu Lu, Lulu Xue and Weimin Zhou, How did Shenzhen, China, build world's largest electric bus fleet? April 2018, https://www.wri.org/ blog/2018/04/how-did-shenzhen-china-build- world-s-largest-electric-bus-fleet (accessed 15 February 2019)
[3] Johan Nylander, Dirty cousin? Not anymore as Shenzhen's green quest leaves Hong Kong miles behind, June 2018, https://www.scmp.com/business/article/2150718/dirty-cousin-not-anymore-shenzhens-green-quest-leaves-hong-kong-miles, (accessed 15 February 2019)
[4] Daniel Ren, Beijing, pushing its electric vehicle market, is making it harder for start-ups to enter as it fights overcapacity, January 2019, https://www.scmp.com/business/companies/article/2182145/beijing-pushing-its-electric-vehicle-market-making- it-harder, (accessed 15 February 2019)