Oak Foundation Denmark / Partner story
Photo: © Sanasa
'Sanasa' means 'let's build something together' in Greenlandic. This is the name that house painter and decorator Heidi Zilmer gave to her project that aims to bring together young people in Greenland by sparking their interest in building and craftsmanship. She started in the town of Qaqortoq in the south of Greenland, and now the Sanasa project is in full swing in the town of Narsaq, also in the south of the country. Their mission? To transform the town's assembly hall – a grey cement building – into warm, red bricks.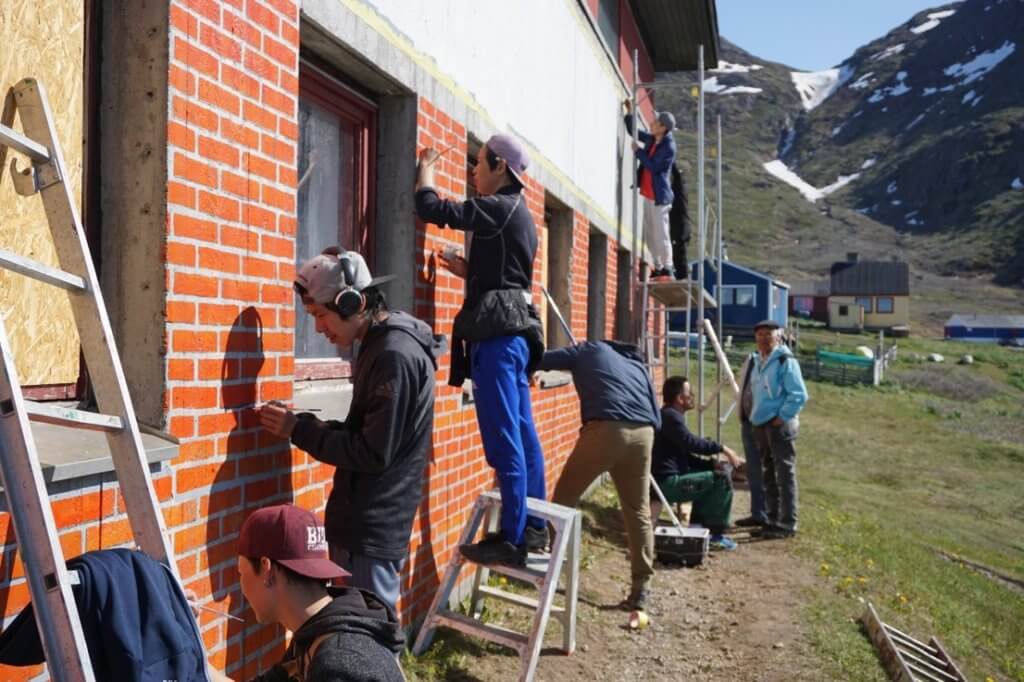 Photo: © Sanasa
"The young people have really accepted the project and have worked with many different and difficult techniques," says Heidi. "With templates and light/shadow technique, they have painted hundreds of bricks. They are using a trompe-l'oeil technique, which tricks the eye and brings out the details with a 3D effect. Although these are difficult techniques, they are working hard with great commitment."

At the same time, a team of students and teachers is working on a 21-metre-long template for the decoration of the assembly hall. It is the music of Henrik Lund's song Putsut Tamaani that is to decorate the top of the facade. Henrik Lund settled in Narsaq and is known for his poems throughout Greenland. Narsaq municipality made scaffolding available so that the entire four-metre high concrete facade can be decorated.

"The young people are engaged and get really good feedback from the city's citizens along the way. It gives a lot of pride and motivated teamwork," says or Karla Bisgaard at Narsaq municipality.
"It makes me proud when people go by and praise our work. We have a really good community and enjoy ourselves, even if it is hard work," says Najaaraq Vahl, student.
Here at Oak, we are impressed at your work, keep it up!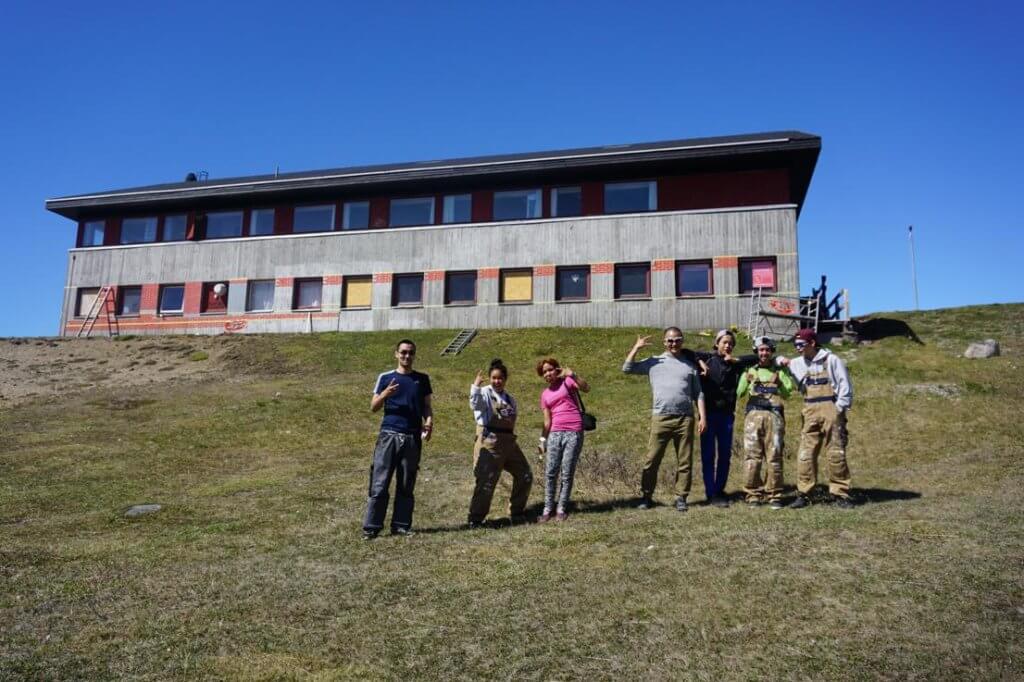 Photo: © Sanasa
This grant falls under the strategy of Oak Foundation Denmark Programme, including support for strategies and approaches that address challenges at the community level. To learn more about how Oak Foundation Denmark seeks innovative solutions that improve the daily lives and future prospects of socially vulnerable and marginalised groups, click here.