Special Interest Programme / Partner story
Photo: © Community Empowerment Fund
"There's an incredible housing crisis in the States," says Jon Young, co-director of the Community Empowerment Fund. "There is such a web of overlapping issues around housing, around employment, health, race, history – around wealth that has been really stripped from communities."
The Community Empowerment Fund (CEF), based in Orange County, North Carolina, is a not-for-profit organisation that works to help people lift themselves out of homelessness and poverty. It offers savings opportunities, financial education and support to individuals who are seeking employment, housing and financial aid. It works to address root causes of poverty and homelessness by helping people resolve short-term crises and build towards long-term goals.
"Safety nets in terms of federal support are limited and shrinking," says Millie Brobston, programme officer for the Special Interest Programme. "CEF has this strategy of matched savings accounts, in which it works with people to save money over time to reach their financial goals. And this is helping people move out of homeless centres and into apartments. This is helping people get jobs, or to get their cars repaired so they can get back to work. It's these types of things that help people move from homelessness to independence."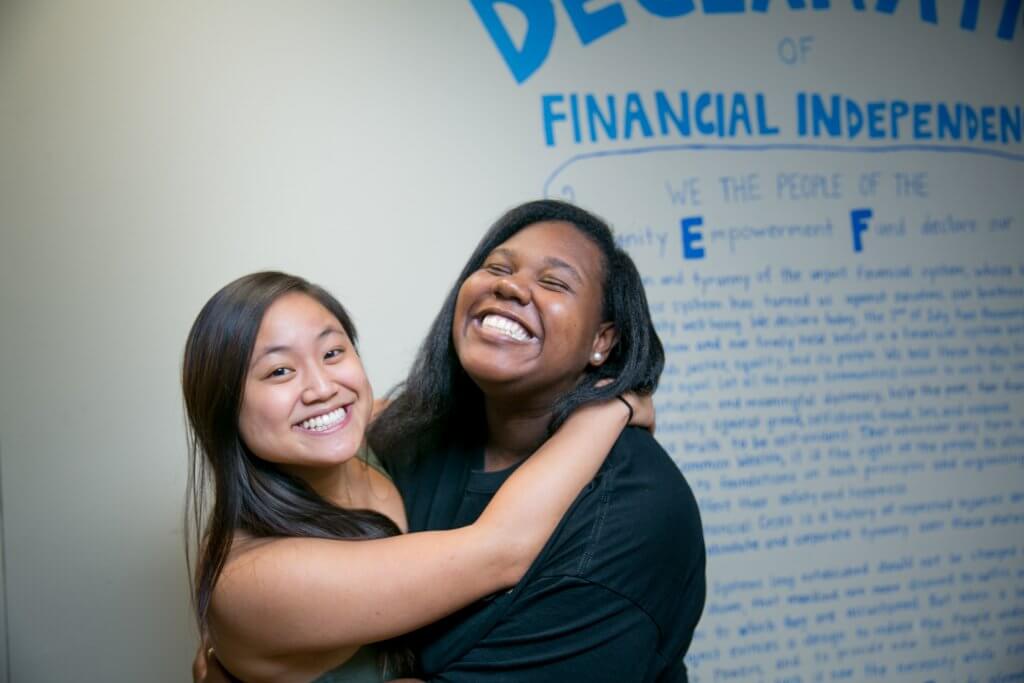 Photo: © Community Empowerment Fund
In 2017, CEF worked with 144 membersto find jobs and 161 members to find homes. CEF works with over 1,000 members each year, training over 250 volunteer advocates from Durham and Chapel Hill universities to work side by side with members on issues of employment, housing and longer term financial wellbeing. In 2018, thanks to CEF's banking initiative, 1,000 members saved a million dollars between them.
Ronald Carnes is from St Louis, Missouri, and he works with CEF as an Orientation Leader. He considers himself part of a community of people who are suffering from things that have affected them dramatically – homelessness, unemployment, or not having enough food. "Most people don't realise that everyone in this country is one disaster away from being homelessness," he says. "It's something that can happen to anyone."
At 73 years of age, Ron gets a lot of pleasure from working with CEF. "I want people to feel that this is a sanctuary for them. Come to us, bring your friends, tell them to come to us. This is a community-based programme and we want to help people in need."
Connie is one of the students that volunteers as an advocate at CEF: "This has been a great experience for me," she says, "because it has allowed me to engage with the community, as well as with other students who are passionate about addressing the injustices that we see in society."
"What's great about CEF is that it's a relationship-based programme, built on trust," says Millie Brobston. "It's not an "I'm helping you" relationship, it's like "we're are working together to help solve the problems in your life."
This grant falls under the Special Interest Programme, which you can find here. Oak's Special Interest grants cover a wide range of fields, including health, humanitarian relief, education and the arts.
Source: Oak Foundation's 2018 Annual Report