System measuring greenhouse gases helps countries meet climate goals
Partner story
Photo by romarionline from Pixabay
Observatório do Clima, a network of not-for-profit organisations in Brazil has developed a system for Greenhouse Emissions Estimates (SEEG). This is the largest open-source data platform on greenhouse gases in the country. Now in its fifth edition, the SEEG effort has been published in the scientific journal, Nature.
All countries that have signed up to the Paris Agreement of the United Nations Framework Convention on Climate Change need to be able to monitor their carbon emissions to meet their climate goals. Brazil has published three official greenhouse gas inventories (1994, 2005 and 2010) but the information was not updated regularly and was difficult to access, making it challenging to monitor changing emission patterns.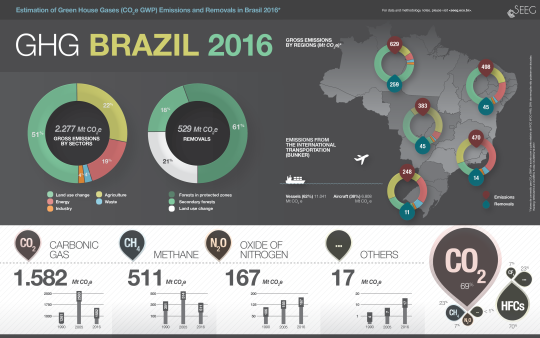 SEEG gathers greenhouse gas emissions data from 1970 to 2016 – 46 years' worth of data –  involving five sectors: agriculture, energy, industry, waste and land-use change and forestry.  Its data contains data from 600 different emission sources. Local not-for-profit organisations are now working on a method that can be used for each of the country's 5,570 municipalities; this would represent a tremendous opportunity to engage local authorities and citizens on climate change mitigation actions.
The publication of the SEEG methodology on a scientific peer-reviewed journal is an important recognition of the robustness of the system and opens the possibility for SEEG to be picked up by the Intergovernmental Panel on Climate Change (IPCC) in its reports on climate policy. With Brazil being one of the world's top ten emitters of greenhouse gases, this is a major achievement for the environmental organisations in the country.
The SEEG means that, going forward, Brazilian institutions can monitor their carbon emissions more easily. It is hoped that SEEG will also be able to help more countries meet their climate goals. The system is now being implemented by other organisations in India and Peru.
Find out more about SEEG's work here.
To learn more about the work of Observatório do Clima, click here.