Strengthening men in the informal sector
India Programme / Partner story
Photo: © Oak Foundation
The Indian Government provides safety nets for the most vulnerable, but many people find it hard to access them because of social and geographical barriers. We recognise that it will take time to make these provisions readily accessible for everyone and hope to assist in this process.
For men in India, the informal sector offers many opportunities for financial gain, but not everyone working in this sector is aware of their rights.
Rickshaw pulling, an extremely common method of transport, is one option for men seeking informal employment. As a clean method of transport, rickshaw pulling also provides incomes to migrant men coming from marginalised communities in the countryside or other states in India. Often these men live in impoverished conditions and the garages they use for their work are both unhygienic and unhealthy, lacking basic amenities such as toilets.
Many rickshaw pullers are unaware of their rights but organisations active in citizenship promotion and improved livelihoods in India are generating awareness.
Maitri – an organisation that enables rickshaw-pullers to assert their identity and access citizenship rights in Ranchi, India – facilitates citizens' entitlements including healthcare, better living conditions, sanitation and financial inclusion. In 2015, Maitrilaunched Project Adhikar to improve the lives of between 12,000 and 15,000 rickshaw-pullers in the Ranchi Municipal Corporation.
"Once they are fully empowered, they too will dream of a better tomorrow, like I do."
– Dasreth Oraon, rickshaw puller, Jharkhand.
Project Adhikar informs these men about relevant services and platformsto collectively demand improvement in their living and working conditions. It also works to instil a sense of identity, dignity and respect among rickshawpullers.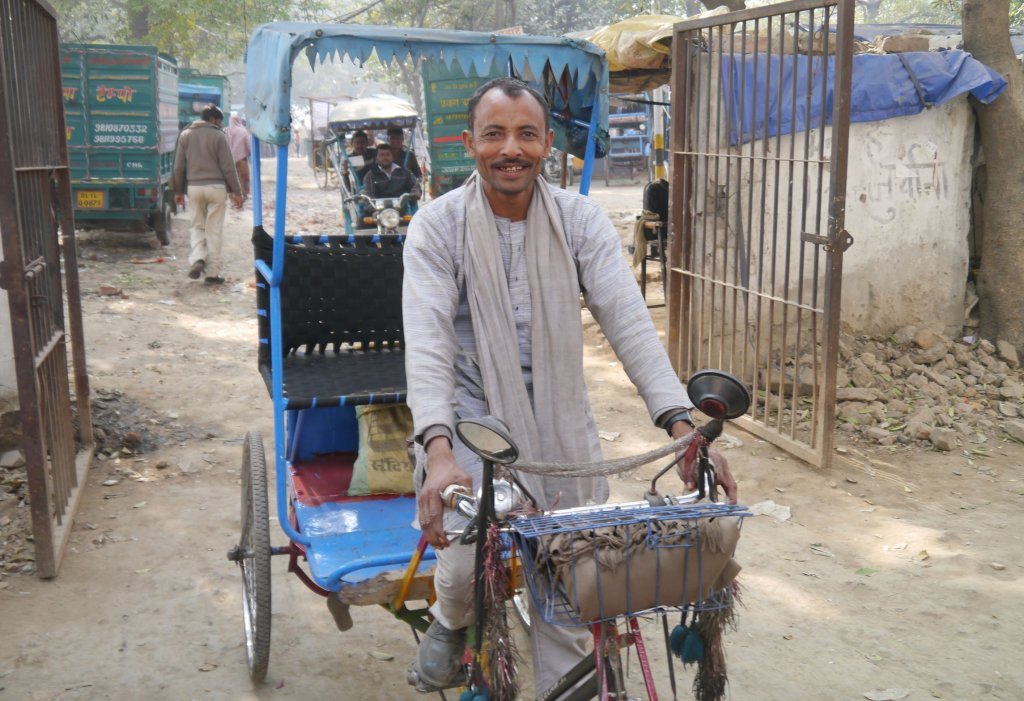 Photo: © Oak Foundation
Photo caption: A man with Maitri's Project Adhikar pulls a rickshaw
The advocacy and campaigning for improved policy on behalf of these marginalised men has made a difference and rickshaw pullers in India are being heard.
This work falls under Oak's India Programme by aiming to improve the lives of the most marginalised groups. To read more about the great work being done by our partners in India, see pages 68 – 73 of our 2017 Annual Report.
Source: Oak Foundation Annual Report 2017