Safeguarding as a culture: the story of Heartlines
Child Safeguarding / Blog
A still from the film Hopeville, a part of Heartlines' Values in Action campaign (c) Heartlines
What does child safeguarding mean for a media organisation with little direct contact with children? That was the question that Heartlines, a social impact organisation in South Africa contemplated during its safeguarding training. Heartlines helps communities deal with many values-centred challenges facing them today through media content that it produces, such as movies, books, guides, audio, and websites, which can be used by groups and individuals to start conversations around values. For example, Father Matters, a campaign supported by Oak, seeks to promote the importance of the positive role of fathers in children's lives.
Steven Wetton from Give a Child a Family, Oak's safeguarding partner in the southern Africa region, supported Heartlines to develop their child safeguarding approach. While it was not difficult for Heartlines to understand this need, as it strives to help children through most of its projects, the tricky part was to find out how to contextualise their child safeguarding approach, given Heartlines' limited contact with children in its daily work. Of course, having a safeguarding policy of 'Dos and Don'ts' would be good, but not enough. What mattered was to make sure safeguarding went beyond an administrative procedure: it had to be part of Heartlines' work culture. While that should be the goal for safeguarding everywhere, it was even more relevant to Heartlines, for its work directly influences children and those who care for them. As Steven put it, "safeguarding has a place for you, and you have a place for safeguarding".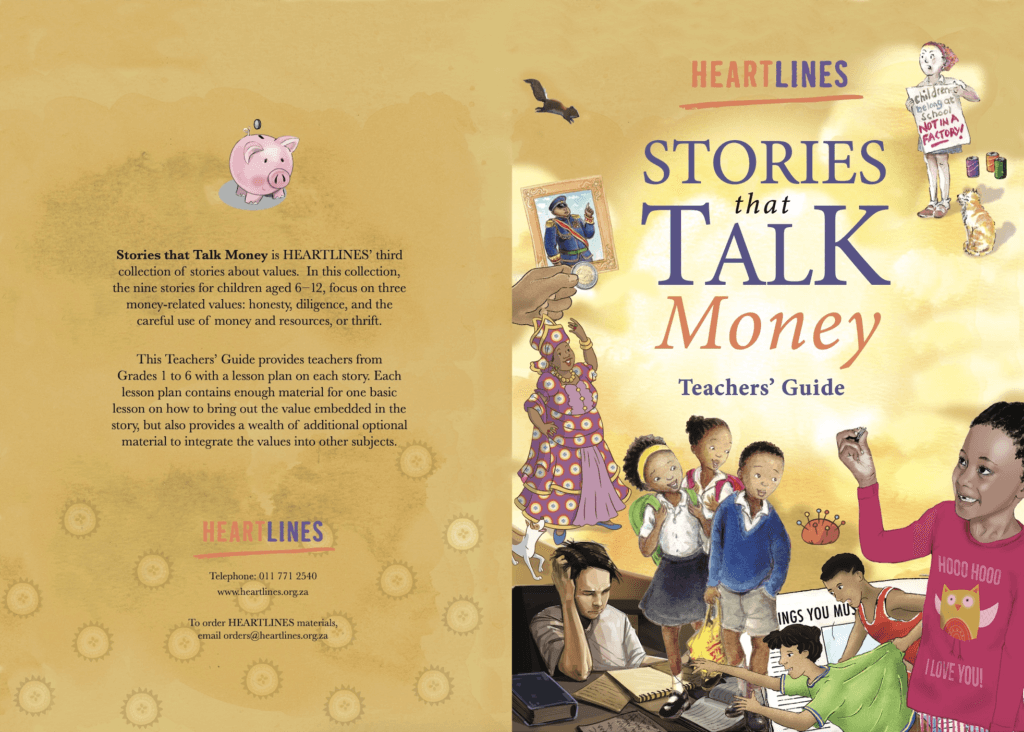 In 2020, despite the unstable circumstances caused by the Covid-19 pandemic, Steven and staff at Heartlines began the discussion on how to best integrate safeguarding within the organisation. As lasting change requires both leadership and staff on board, a series of six workshops were organised so that everyone, from board members to staff, could learn about safeguarding and what it means for them in their role. They were also able to discuss their concerns, and raise questions. For example, "How would we treat a young child that needs to be portrayed in a film?", "How can we ensure that a film production partner is keeping its child actors safe?", or "How can we make sure people understand the implications when they consent to a photo of a child being posted online?" These conversations were key to working out answers to questions like these, and setting the path forward, as safeguarding was transformed from an abstract, procedural concept into real-life examples with possible consequences.
Formal processes were also part of the discussion. To ensure that it remains a child-safe organisation, Heartlines now has a dedicated safeguarding focal point that also oversees staff recruitment. The focal point's external role involves increasing safeguarding knowledge, creating learning spaces, and reporting cases to the appropriate authority. Internally this person must ensure that processes are being followed, challenge behaviour that is against code of conduct, and explain procedures around case handling. Heartlines also has a 'safeguarding custodian' on its board. In addition, it has developed a communications strategy focusing on child protection and preventing violations, and plans to develop a strategy on working with youth.
Most importantly, safeguarding is now at the forefront of Heartlines' day-to-day work and visibly impacts how the organisation operates. "Once you see something you cannot unsee it," said one staff member. "It's not just about children, but you start thinking about women as well, and more broadly, about human safeguarding." From filming child actors to sending female facilitators out to the community, Heartlines now pays attention to best practices to ensure safety for everyone it works with.
With the main objectives achieved, Steven took a back seat and let Heartlines drive the process forward, while he remains available for any assistance. While the organisation has made great progress, the Covid-19 pandemic threatens to derail safeguarding efforts, while also making children more vulnerable. Nonetheless, Heartlines expresses a strong commitment to safeguarding. It hopes that fellow organisations – both in the region and elsewhere – realise its critical importance because, like Oak, it knows that safeguarding is everyone's business.
Oak is proud to be part of Heartlines's efforts to promote children's safety in its work. You can find out more about Oak's approach to child safeguarding on our website and in our Child Safeguarding Policy. If your organisation is an Oak grantee partner and interested in receiving child safeguarding support, please get in touch with your programme officer.