Engaging youth who learn differently through social justice
Learning Differences Programme / Partner story
Photo: © Dana Ayotte / Guardians
Young people with learning differences are significantly over-represented among vulnerable youth and in social safety nets that address homelessness, hunger and unemployment. They are far more likely to be involved in the criminal justice system than their peers who do not have learning differences. Where there are gaps in human rights protection, they are most vulnerable to exploitation: for child labour, sex, crime and terrorism. When these young people are given a chance to tell their stories, a common thread is loss of faith in their ability to learn, and in the value of education.
Youth movements can provide a cathartic and productive outlet for the frustration, anger and disappointment felt by young people with learning differences who have disengaged from education. These movements can channel energies toward productive change. They also provide powerful opportunities for authentic learning. If they are supportive and welcoming of youth with learning differences, they can provide a pathway out of the vicious cycles of marginalisation. However, it is all the more important that learning opportunities are designed inclusively. Otherwise, in the words of one young person, they can be one more "set-up for failure."
Many youth-led or youth-engaging movements around the world provide safe, productive ways for young people who have left school before earning a diploma to contribute to their communities. Because those who have dropped out of school are more likely to have learning differences than those who graduate, it is critical that youth movements, such as social justice or environmental protection groups, are designed in ways that support people with learning differences.
The Inclusive Design Research Centre (IDRC) at OCAD University started the Social Justice Repair Kit in partnership with a network of organisations and youth movements around the world. It helps youth groups use technology tools and design practices to support full engagement of young people with learning differences. Groups such as TakingITGlobal, Fundacion Karisma, SMARTlab, Tecnologico de Monterrey, Fundación Universitaria Tecnológico Comfenalco and dozens of youth movements have participated in developing, testing and using resources in the Repair Kit.
One such group is based in Colombia, a country that has experienced decades of civil conflict and where it is common for violent gangs to prey on and recruit vulnerable youth. At the same time, Colombian public infrastructure for environmental protection is virtually non-existent.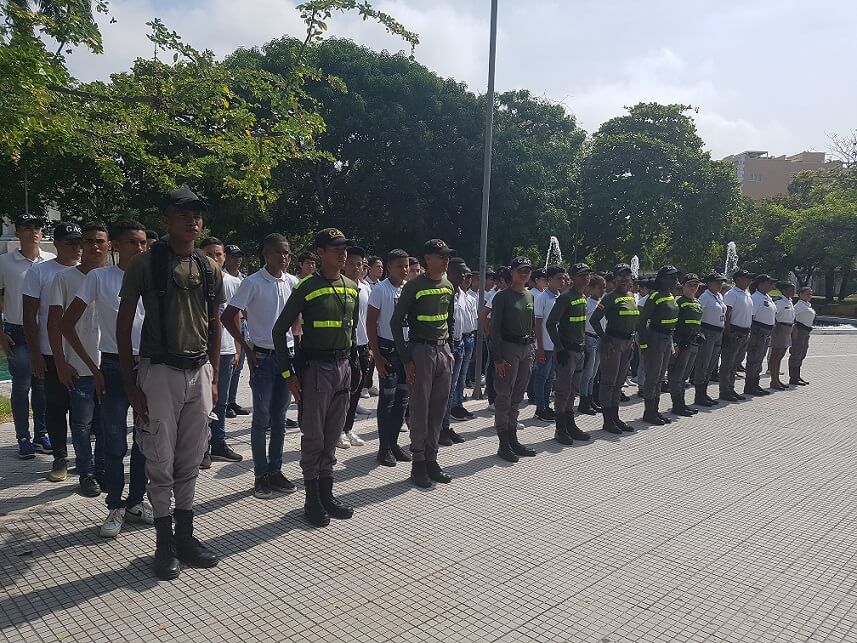 Photo: © Dana Ayotte / Guardians
El Guardia Ambiental, also known as the "Guardians of Peace and the Environment", or the Environmental Guardians, based in Cartagena, Colombia, is a burgeoning movement that engages youth in monitoring and protecting precarious natural ecosystems. The Guardians provide many opportunities for youth to develop and practice important skills and competencies in environmental preservation and restoration, as well as skills in sharing inspiration and results through persuasive speech, art and storytelling.
The Guardians reach out to young people who have disconnected from school and their communities. The programme provides pathways back to engagement, academic activities and self-confidence. One young man, Juan David López, shared his own self- assessment with the Guardians when he was invited to join, "I personally told them I was the worst garbage in this town."
The Guardians provide experiences for young people such as Juan, which help build their self esteem and confidence and re-connect them to the community. The sense of belonging to the organisation also protects vulnerable youth from predatory recruitment into violent gangs. Often, the programme's engagement in data collection, public speaking, and other more academic activities, paves a way back for young people to engage in productive learning as well. It certainly did for Juan, who reflected on his transformation. "Now the garbage has become a disciplined commander who is respected, valued and admired," he said, "All the people who have been hurt by me have seen me change and have forgiven my mistakes. Thanks to the Environmental Guardians, I am a new human being."
The Social Justice Repair Kit team at IDRC is working with local partners in Colombia, including Fundación Universitaria Tecnológico Comfenalco, to support the Guardians in welcoming and engaging youth with learning differences. Ultimately guided by the Guardians, the youth themselves and local partners, the IDRC is providing scaffolds, tools, resources and aware – ness training to ensure that youth with learning differences can participate fully in the activities.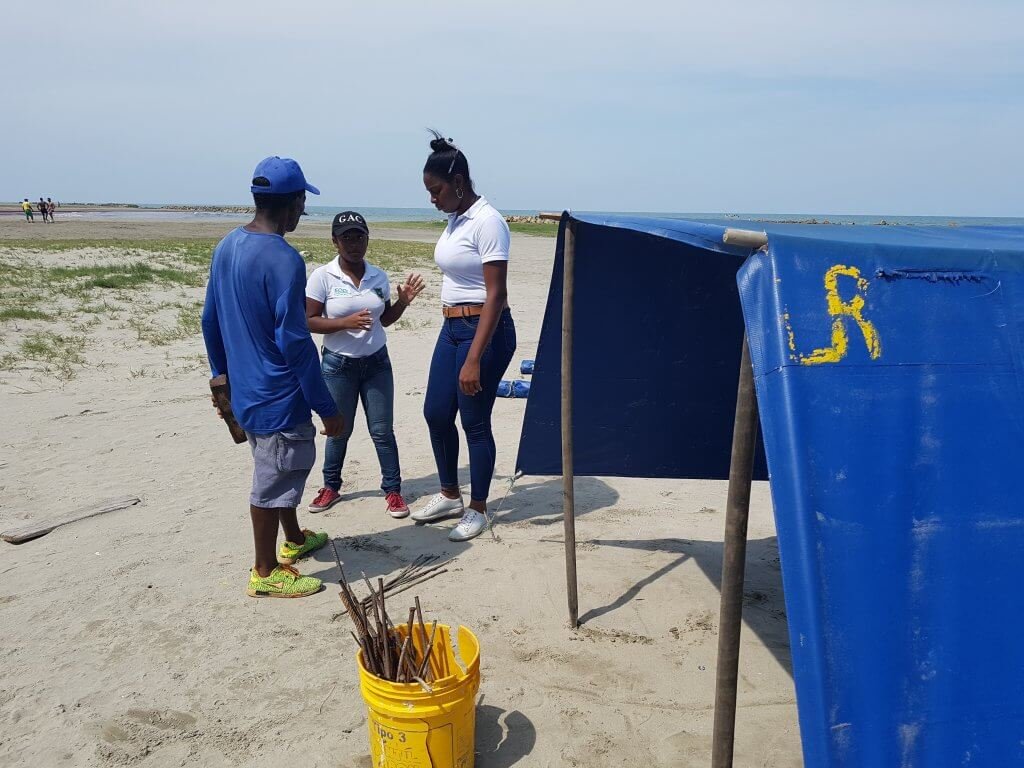 Photo: © Dana Ayotte / Guardians
Among the tools and resources that have already been integrated is a function called "Learner Options", which enables the personalisation of the Guardians' website to match users' personal needs and preferences, such as text-to-speech, "simplification" to support focus and text spacing. The Guardians have also integrated an accessible, personalisable learning management system and are co-creating applications to analyse and understand data in a way that supports people who may have math disabilities or other ways of learning that make data analysis difficult.
"Being part of the Environmental Guardians has changed my life, because it has allowed me to help young people who have faced problems, and they have gone on to help in their communities."
– Maylin Tapias, Head of Education Environmental Guardians in Colombia
These inclusive design aspects are critical to full engagement by all young people, irrespective of their academic experiences or success. Young adults who may never have seen themselves as good students feel a sense of pride in being a part of the group and working on social and environmental justice. It is not just the lives of young people who are shaped by the Guardians. Adults partnering with the Guardians report being inspired by young people's ability to transform their lives when given the opportunity.
This grant falls under Oak Foundations' Learning Differences Programme strategy, which supports organisations that promote peer networks and relationships that build agency and sense of belonging among students with learning differences. To learn more about our Learning Differences Programme, read pages 50-56 of Oak's 2018 Annual Report.
Source: Oak Foundation Annual Report 2018