Working in the eye of the storm
3 July 2020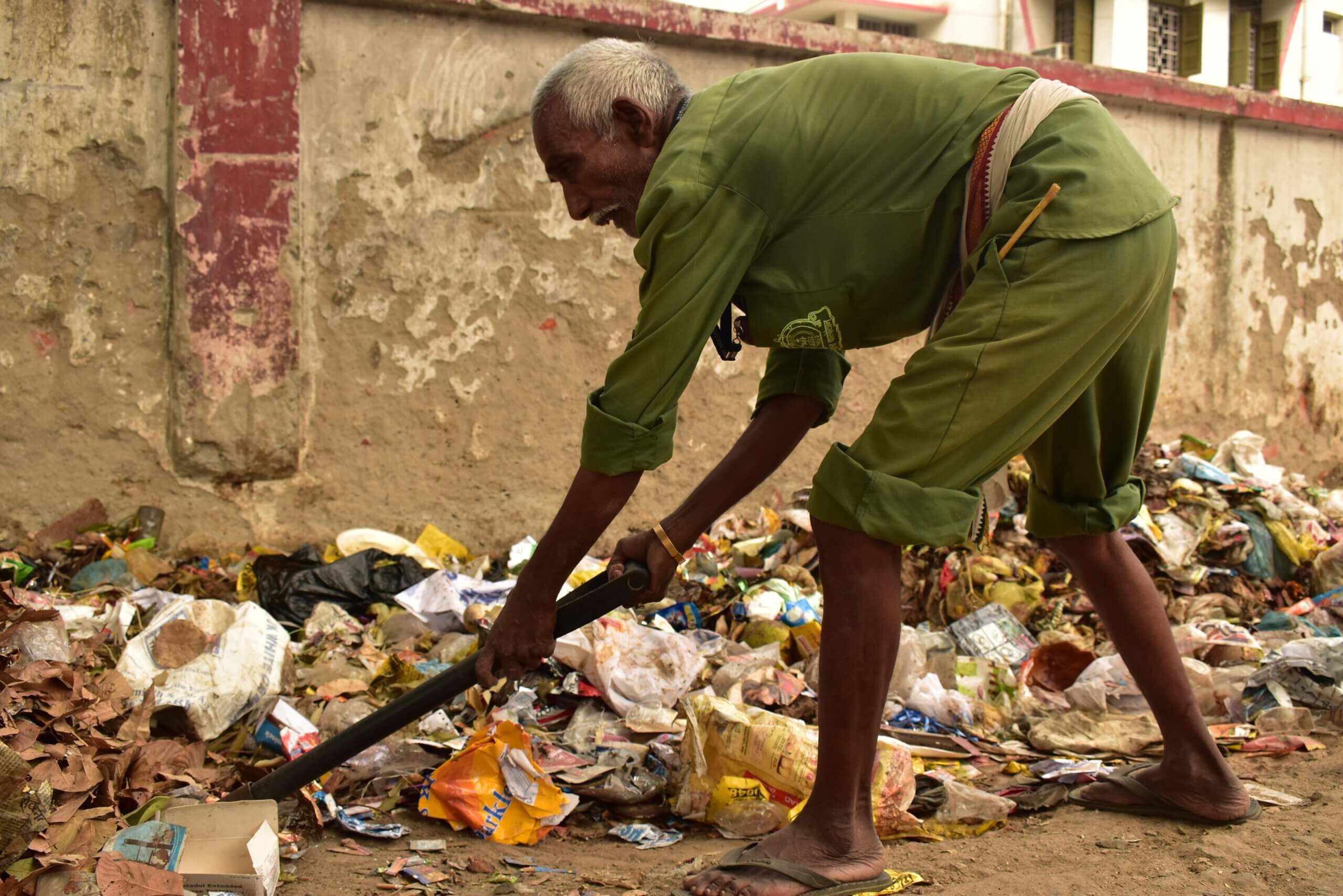 Photo by Avinash Kumar on Unsplash
Two months into lockdown, waste pickers in Pune, India faced several difficulties. While they had been allowed to continue working, with some restrictions, their overall job security was in question. Residents in the areas where the waste pickers work were afraid they would transmit the virus. Many waste pickers were anxious over the possibility of being quarantined or relocated for decongestion purposes, because this would mean a loss of income or separation from their families.
Kashtakari Panchayat Trust (KPT) is an organisation that helps waste pickers and their families. It provides financial assistance and training. It also advocates for the rights of workers in the informal sector.
KPT launched its Covid-19 project to provide ration relief kits to waste pickers in Pune and Pimpri Chinchwad. Some 8,000 waste pickers received ration kits, and 4,000 waste pickers who continued to work throughout the lockdown received personal protective equipment kits, which included masks, gloves and soap.
This initiative helped waste pickers continue their work, and reduced fear and anxiety around catching or transmitting the disease.
Many waste pickers expressed their relief to be able to continue to work. "I am grateful to have work and to continue working," says waste picker Anna Naiknavare. "Citizens have been very supportive during this time. Some of them are paying us more money than they owe us monthly. So, in the end it is rewarding, citizens wouldn't have given us more money if they didn't think we deserved it or didn't recognise our work and its importance."
This work falls under Oak's marine conservation subprogramme, which provides ongoing support to waste pickers in India as part of its work under plastics to achieve zero waste cities and move away from incineration. You can read more about the programme strategy here.