India's top philanthropies come together to launch the India Climate Collaborative
11 February 2020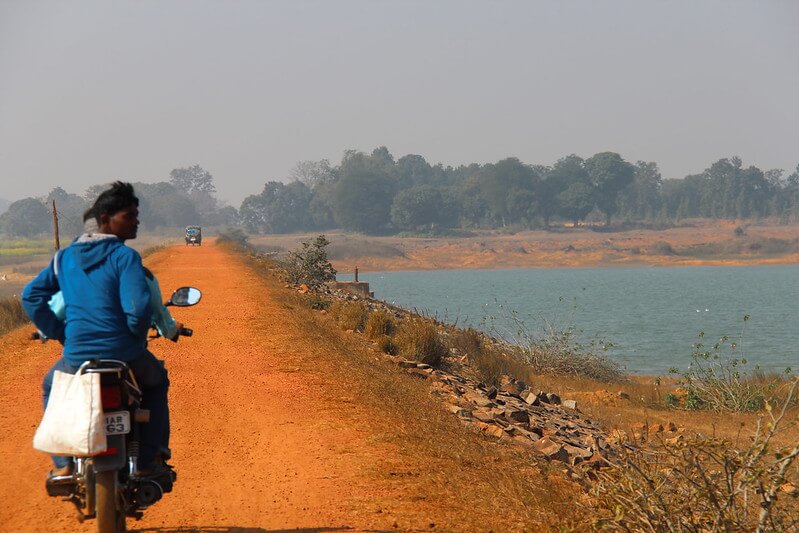 Photo: © Rachel McKee / Oak Foundation
In a bold effort to solve India's climate challenge, over ten of the country's foremost philanthropies have come together to found the India Climate Collaborative (ICC).
The ICC is a first-of-its kind, India-focused collaborative that seeks to direct funding and visibility towards climate action in India. The aim is to stitch together the Indian climate ecosystem – from government agencies to corporates, impact investors and practitioners, communities and civil society. The ICC is a coalition to drive collective investment and connect diverse voices, and in doing so, craft a uniquely Indian response to climate change, attuned to the country's needs and development priorities.
Commenting on the launch, Mr Ratan N. Tata, Chairman Emeritus, Tata Sons, said, "Our collective leadership through the ICC will indicate to the world that Indian philanthropy is ready to be a leader in climate action."
India is deeply vulnerable to climate change due to its high dependence on agriculture, long coastline and reliance on fossil fuels. Climate change affects nearly all sectors – agriculture, forestry and land use, water and energy. The initial effects of climate change are already being seen, with rising temperatures, decreasing rainfall and extreme weather events becoming more common.
The ICC seeks to: connect and strengthen the Indian climate community; build a compelling, India-focused climate narrative; and drive climate solutions that help people and nature thrive. It aims to build a collaborative platform for diverse voices, innovative solutions and collective investments. Mandated to amplify and spread local solutions, it will inspire and connect governments, businesses, impact investors, research institutions, scientists and civil society to work together to solve India's climate crisis with the support of the international climate community. "Scientific research tells us that the next decade will be critical in dealing with the global climate crisis," says Mr Anand Mahindra, Chairman, Mahindra Group. "It is clear that the world cannot continue to pursue a business-as-usual approach and nobody can solve the problem on their own. Business, government, and philanthropy must collaborate within and among themselves to drive results quickly and at scale. The ICC can make this happen and I welcome its creation. Together we will find solutions that will make climate action effective and impactful."
In the coming months, the ICC will host a convening of actors to battle air pollution across India, conduct a technical training on climate change for officials from the Government of Rajasthan, and launch research on how philanthropy can help build climate resilient communities.
Shloka Nath, who established and leads the sustainability portfolio at the Tata Trusts, has been appointed executive director of the India Climate Collaborative. According to Ms Nath, "We have a chance to clean up the air, steward our water supply, as well as bring the clean jobs of the future to India, if we act together and invest in the policies, people, and organisations that promote the climate-friendly changes we all need to make. Our response to the climate crisis is going to be a uniquely Indian story."
The work of the ICC falls under the Climate Change sub-Programme of Oak's Environment Programme. We envision a world where our children will grow up in a clean, safe climate, our oceans are healthy and free of plastic, and endangered wildlife can live in safety. Read more about our strategy here.
More about the ICC: It is currently a 40 + member organisation and growing. It consists of: leading government agencies; businesses; scientific institutions; and universities; the Principal Scientific Advisor to the Government of India; the Energy and Resources Institute; the Ashoka Trust for Research on Ecology & Environment; the Centre for Policy Research; the Council on Environment, Energy & Water; Centre for Science and Environment; the Nature Conservancy; World Resources Institute; IIT-Delhi; Indian School of Business (ISB); Shakti Foundation; Dalberg Advisors; Intellecap; Mahindra Group; Wipro; Godrej Industries; and HUL Foundation, to name a few.
Practitioners and other not-for-profit organisations such as Swades Foundation, Sanctuary Asia Foundation, Mongabay-India, India Development Review, People's Archive for Rural India, Climate Collective Foundation and the Foundation for Ecological Security, among many others, are also a part of the collaborative.