Happy World Oceans Day
8 June 2020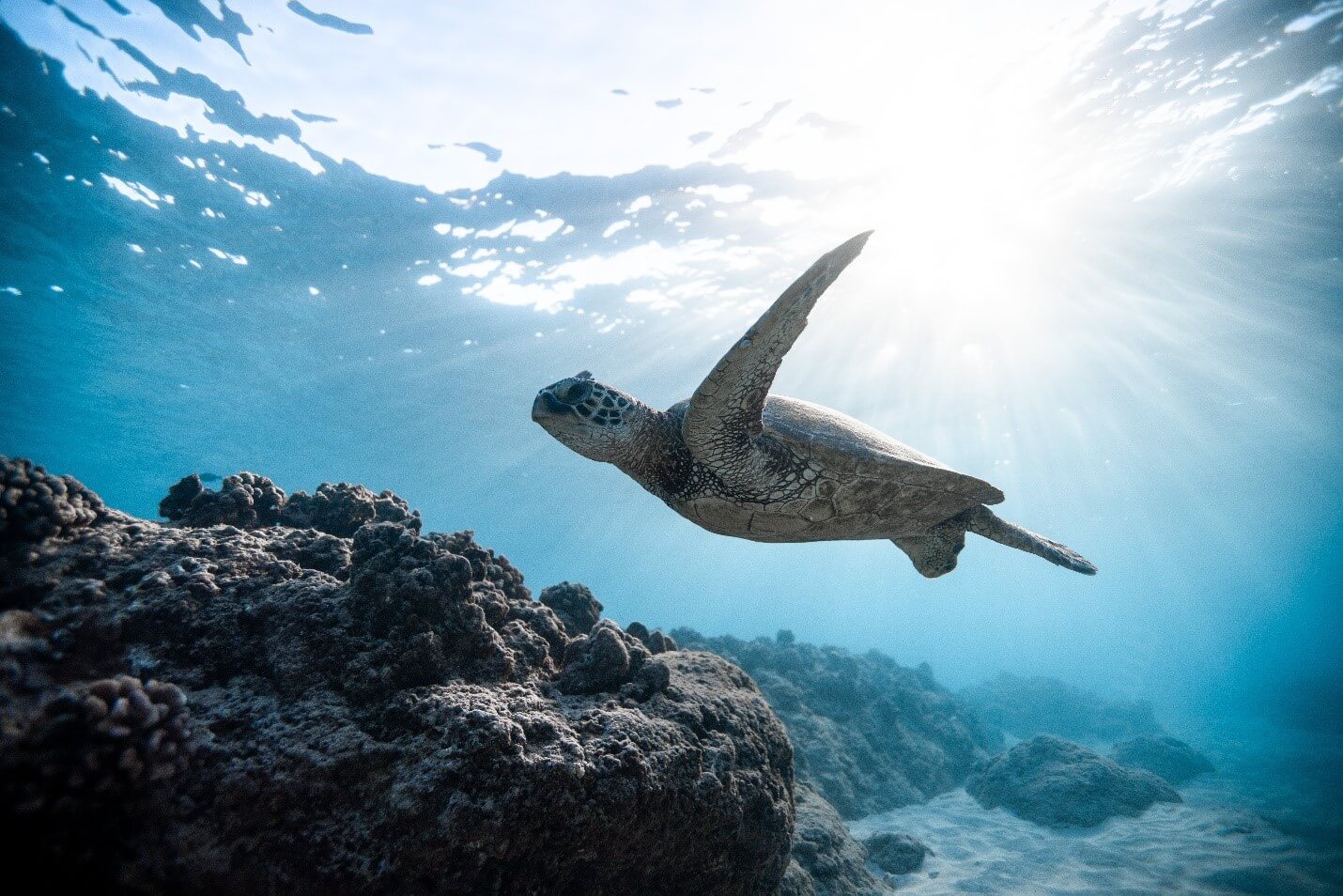 Photo by Jeremy Bishop from Pexels
We believe that maintaining the health of the oceans is critical for the future of people and the planet. Yet our oceans are suffering from the compounding threats of overfishing, pollution and climate change. We take a solutions-based approach to reversing this trend and to improving the oceans' health. We support organisations based in Europe, the Arctic, East Asia and Africa. Read on to find out about the great work of Oceana, one of our grantees.
According to Joshua Laughren, executive director of Oceana Canada, there are ways to manage the resources of the ocean sustainably, so that moratoriums become a thing of the past and millions of people can live off the ocean's bounty for generations to come. "Fish really can rebuild," he says. "Fish reproduce quickly, or at least a lot of them do, and they can recover, if we give them a chance. And that's what we're working on in Canada – to change that history of presiding over the largest collapse of a fishing industry in the world to presiding over abundant fish stocks."
Oceana is an international not-for-profit organisation dedicated to protecting and restoring the world's oceans on a global scale. Operational for 17 years, Oceana has been supported by Oak since the start. Led by CEO Andrew Sharpless, it has an innovative way of working that has proved both efficient and effective, garnering plenty of success over the years.
To Andrew, this success is attributed to its approach. Firstly, it focuses only on the oceans. Secondly, key to its success is hiring local people in the countries where it operates. They are best positioned to know what is best for their respective countries, and they deliver the message to key stakeholders who have the power to implement laws that bring about longlasting, beneficial change for everyone.
Oceana works all around the world. It knows that oceans provide livelihoods to countless fishermen and women on the earth, and that they feed hundreds of millions of people every day. Alarmed at declining fish stocks, it uses science-based fishery management to establish catch limits, reduce bycatch and protect habitats. It strives, not just towards restoring the world's oceans and sustaining fish stocks, but towards returning it to a state of abundance to be enjoyed by people today and for many generations to come.
In each country in which it operates, Oceana's teams work with the governments to pass laws that help rebuild the oceans. "And if you do that, look what you've done," says Andrew. "You've fed a billion people everyday forever, you've increased the biodiversity of the ocean and you've helped with climate change."
Joshua of Oceana Canada stresses the importance of only taking out of the ocean what the ocean can afford to give. "If you overfish them, it's like spending down capital, you burn it all and you have nothing left," he says. "But if you take only the interest that's produced every year, you can keep doing that, for year upon year and generation after generation. So, set the right quota, and only take out the amount of fish that the ocean can sustain."
Other issues that Oceana works on around the world include protecting oceans from harmful fishing practices in order to prevent overfishing, improving fisheries management and stopping pollution, such as from salmon aquaculture and mining. It also works to protect and preserve habitats and biodiversity.
"We have shown that we know how to rebuild the oceans," says Andrew. "And I want to emphasise that people don't understand that rebuilding is possible. They just think that all you can do is stop the decline. There are a lot of groups celebrating sustainability, and when you listen to them carefully, you realise that all they're doing is not making it worse. They're not celebrating rebuilding what once was! But that's very achievable in the ocean. And so that's what we focus on."
Joshua considers protecting the abundance of the oceans to be quite straightforward.
"Set the right quotas based on science," he says. "Protect the habitats, and police the areas to enforce the rules.
We know that fish will come back, we've seen this all over the world."
Some 71 per cent of the world is the ocean. In the year 2050, Oceana wants it to be abundant with life.
Oak Foundation supports it in its endeavours.
Oceana falls under our Environment Programme, which has three sub-Programmes: Climate Change, Marine Conservation and Wildlife Conservation and Trade. This year we focus on Marine Conservation, which has three aims: to support small-scale fisheries; to reduce plastic waste; and to make large-scale industrial fishing sustainable. Go to our website for a deeper dive into Oak's Environment Programme's strategy to protect the oceans. Plus, if you would you like to hear what Andrew, Joshua and Liesbeth have to say firsthand, check out the video in our online annual report, coming soon!