Grassroot leadership in the face of adversity
10 June 2021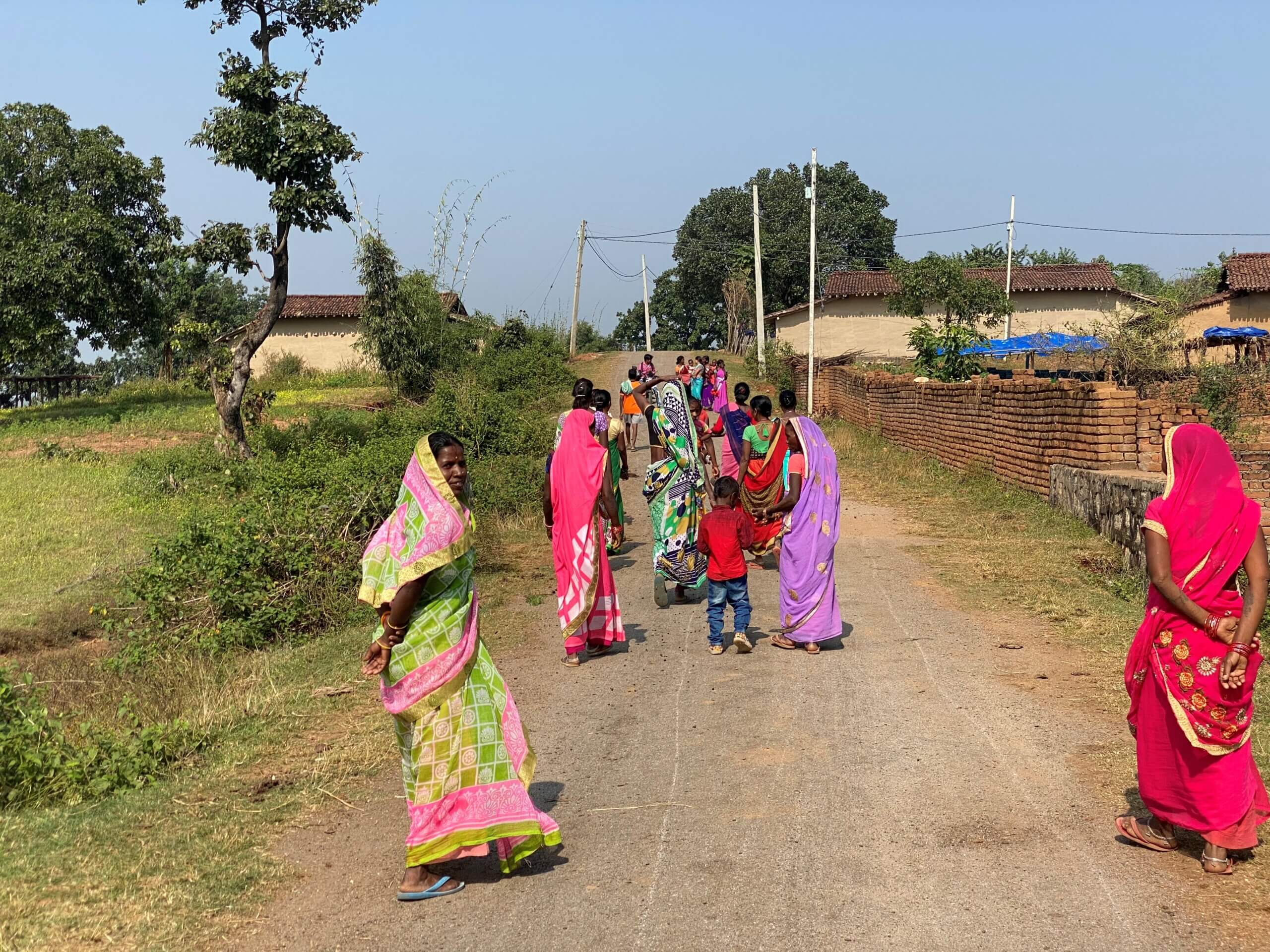 Everyone should have a fair chance at creating a life for themselves in which they can move beyond mere survival to achieve their full potential. Many, however, lack those opportunities simply because of where they are born or who they are.
The India Programme supports efforts to sustainably improve the lives of marginalised people in West Bengal, a state in the eastern region of India on the Bay of Bengal. These include vulnerable workers, Indigenous communities known as Adivasis, and adult and child migrants, whose needs and rights have been neglected.
Our primary grant-making focus centres on two sub-regions within West Bengal where all three groups live – the tea gardens of North Bengal and the Sundarbans coastal region, which also face climate-related and other challenges.
Our secondary grant-making focus is in other districts in West Bengal that are home to one or more of the three priority groups – unorganised workers, Indigenous communities, and migrants. We hope to produce evidence from locations across West Bengal that can inform and influence desired systemic changes at the state and national levels so that all people have a chance to thrive. If you want to learn about the India Programme's new strategy, check out the India page on our website.
While the Covid-19 virus in 2020 caused many challenges, we were inspired by the stories of resilience and courage that came from our partners in India. Frontline workers and volunteers took their places as natural leaders to ensure that vulnerable communities were supported by communal safety nets in practical ways, helping to mitigate risk.
Covid-19 restrictions meant that many of our partners were not able to travel to the districts where they normally carry out their work. In their absence, community volunteers and peer leaders rose to the occasion. For example, in Murshidabad, a prolific trafficking corridor, community members protected young women and girls from being trafficked across the border for the sex trade, or forced into early, unwanted marriages. In addition, in the districts of North and South 24 Parganas, collectives of women survivors of commercial sexual exploitation created informal watch groups to prevent trafficking and child marriage. Local partners Kamonohashi, Terre des Hommes, Suprava Panchila Mahila Udyog Samity, and Goranbose Gramin Bikas Kendra are proud that survivor leaders are breaking the stigma, and providing leadership and inspiration to protect communities.
Domestic workers supported by not-for-profit organisation Nirmana demanded temporary ration cards from local, elected representatives. While the application was in process, they ensured that a month's supply of dry rations were made available for their domestic worker peers. In Ranchi, women who had attended the SEWA Bharat training to help empower domestic workers, confidently demanded that mobile food distribution be regularised in their community. As a result, 100 households benefitted. "I learned about tactics to claim rights and entitlements from the SEWA Bharat community training," said domestic worker Rita Devi.
Sections of the city of Kolkata were cordoned off in attempts to contain the spread of the virus. This impacted the work of women taxi-drivers trained by Azad Foundation. While Azad was unable to visit these communities, two women who had been trained as feminist leaders ensured that 868 families received provisions provided by the government.
At Kolkata's Pavlov Mental Health Hospital, the lockdown further deepened the isolation of 300 women affected by mental illness in the shanty ward. Anjali, an organisation that facilitates art-based therapeutic activities for the women, was forced to cancel its activities indefinitely. In Anjali's absence, four women took it upon themselves to ensure that the hospital maintained a high level of hygiene in order to keep the women safe.
These reports of resilience, adaptability, and tenacity as we pass through extraordinary circumstances, inspire us to continue our efforts to continue to strengthen the work of our partners around the world. Oak's capacity building support, which involves training community members to know their rights, aims to encourage them to demonstrate their leadership, especially in unexpected circumstances.
If you would like to know more about this support, please check out the programme page. Well done to our partners and the community workers in India!