Collaborating to protect and restore mangroves
27 July 2021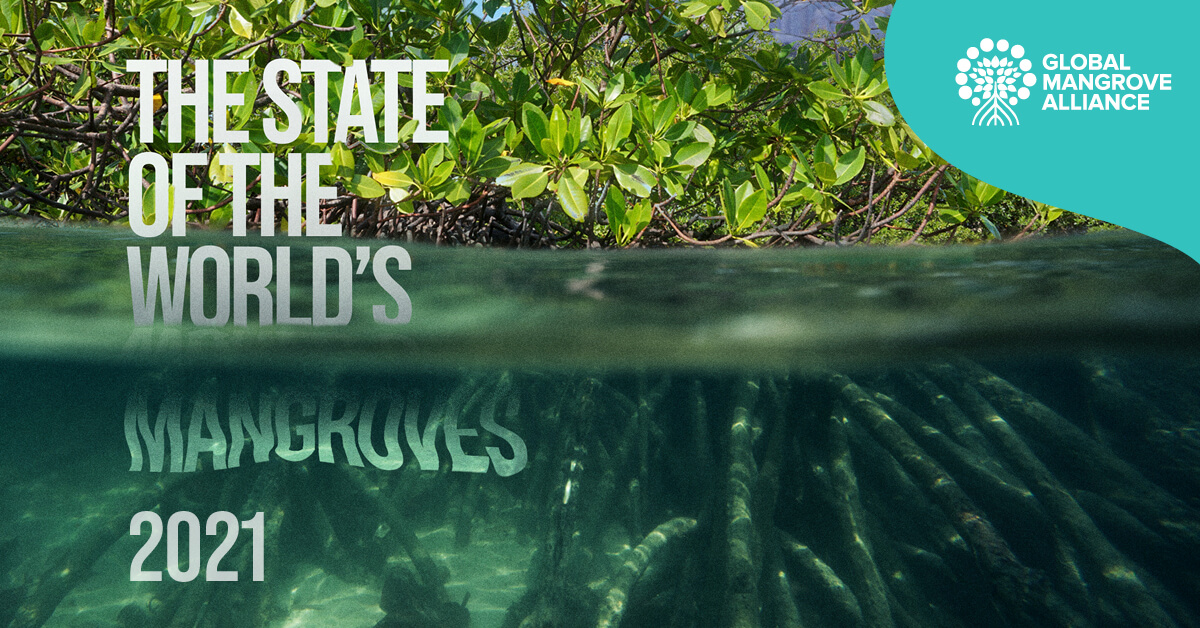 Mangrove forests are critical ecosystems, both for biodiversity and for humanity. While capturing carbon emissions, their dense roots also help bind and build soil. Their above-ground roots slow down water flows and encourage sediment deposits that reduce coastal erosion. Over the years, vast areas of mangroves have been lost, but things are changing. As we begin to realise their full value, ever-greater efforts are being made to protect mangroves, and to start restoration programmes.
The Nature Conservancy is a global environmental not-for-profit organisation working to create a world where people and nature can thrive. Along with Wetlands International and other partners, it set up the Global Mangrove Watch Platform (GMW), an online site that provides remote sensing data and tools for monitoring mangroves. The foundational map that underpins the platform was developed by the Global Mangrove Watch partnership composed of leading geospatial scientists from the Japan Aerospace Exploration Agency, Aberystwyth University, solo Earth Observation, and others.
This platform informs the Global Mangrove Alliance (GMA), also set up by the Nature Conservancy, WWF-US, Wetlands International and Conservation International, and now has over 25 organisations working together to protect and restore the world's mangroves.
To celebrate World Mangrove Day on 26 July, GMW released a new report – The State of the World's Mangroves. The report summarises everything currently known about global mangrove coverage and the efforts underway to protect and restore them. It also provides the very latest information on what is being done to support these habitats.
"With detailed maps, analyses from leading scientists in the field, and contributions from organisations that make up the Global Mangrove Alliance, this report is a true collaboration between local and international not-for-profit organisations, governments, and communities who are supporting our mangrove conservation work," says Emily Landis, coastal wetlands strategy lead at The Nature Conservancy.
The GMA works to: prevent any future mangrove loss; advance science-based restoration; and increase public awareness. By improving information and increasing understanding about mangroves, it is possible to write transformative policies, which lead to good management and investment.
This work is supported by Oak's Environment Programme, which recognises that we have a responsibility to take care of our planet for future generations and that in order to restore it, we must safeguard our connection to nature. Read more about the programme strategy here.